Vancouver United Football Club
BC A and B Cup Results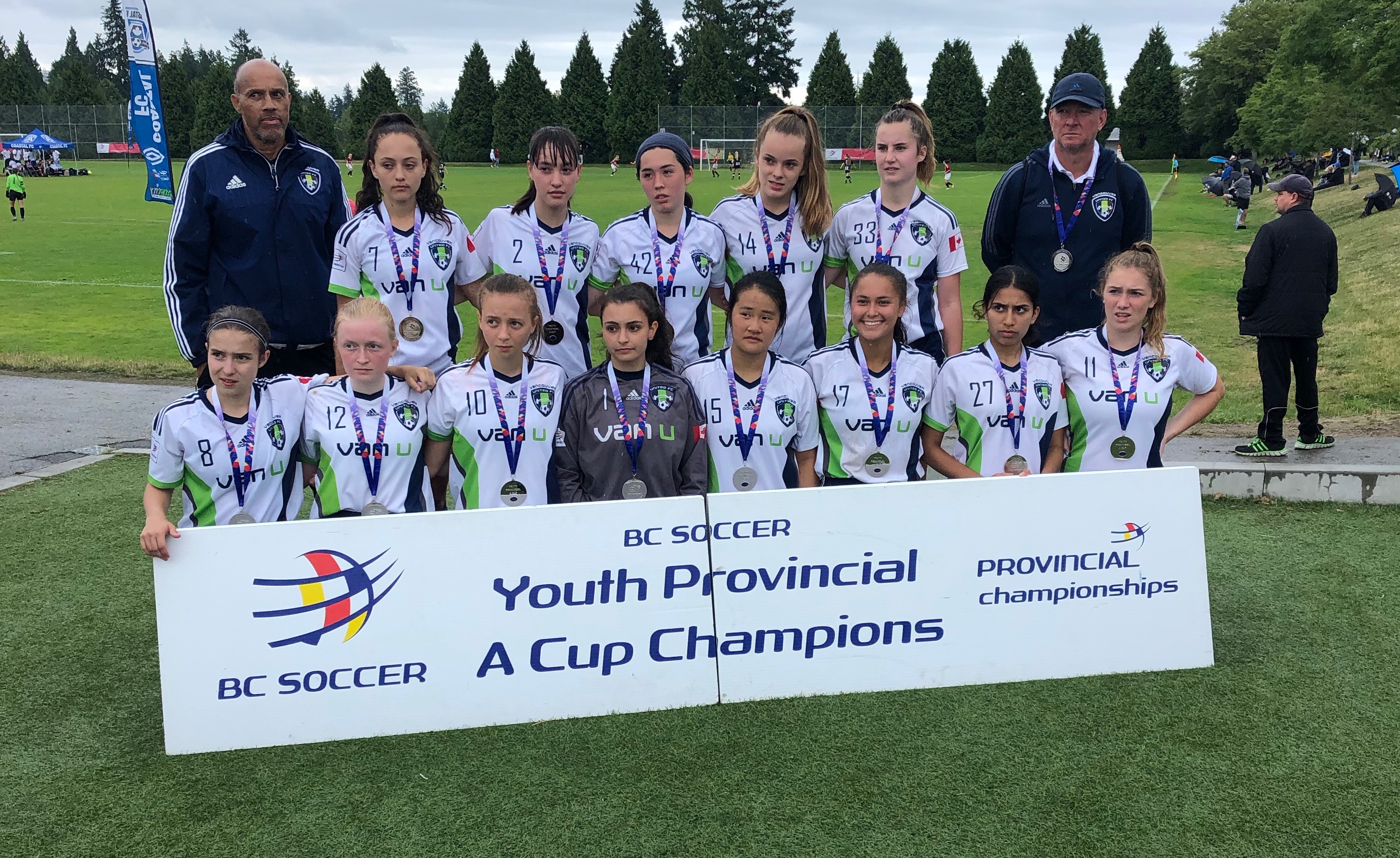 All the results are in from the BC Youth Provincial Cup A and B Cups this past weekend.
The U17 Comets are pictured receiving their silver medal in the A Cup this past weekend in South Surrey. They also took home the Fair Play Award. This award from the tournament was voted on by all of the match officials during the tournament!
Other results from their weekend:
B Cup U13 Girls Pumas captured a bronze medal in Burnaby, and the U16 Girls Electricity finished with a record of 1 win and 2 losses in round robin play.
In Prince George the U15 Boys B Cup saw the VUFC Aces finish 4th. Well done to all the teams last weekend and enjoy your summers!
Go Back